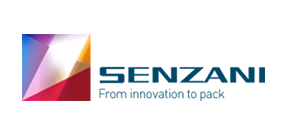 From primary packaging to end-of-line.
We manufacture automatic packaging machines, tailored to meet your needs and to provide you with the highest degree of efficiency and quality at all production stages.
Our packaging machinery meets the demands arising from the most various sectors: food (pasta, coffee, tea, dairy, cereals, confectionery, frozen food, ready meals), tobacco, personal care and detergents, pet food, chemical industry (glue, concrete, plaster, cat litter), agriculture (fertilizers and seeds).
We always provide customized and tailored solutions to address different demands and to increase the production capacity in complete safety.
RELIABLE SOLUTIONS FOR PASTA PACKAGING
COFFEE CAPSULE AND TEA PACKAGING SOLUTIONS (BAG, CAPSULE, POUCH/SACHET/STICK)