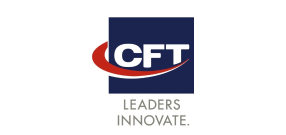 COMPLETE AND PREMIUM SOLUTIONS.
CFT Group has always aimed at offering the most advanced solutions on the market.
Starting from the tomato processing, we have enlarged our business and we are now able to provide high technology equipment and 360° lines for the Food, Liquid Food, Beverage, and Lube oil sectors.
Our worldwide team of highly skilled professionals are always ready to deal with any kind of project or need.
PRODUCTS
ROLEC
Raw material process up to beer tanks for finished product.
SBC
Electronic fillers of various capacities.
COMAC
Fillers for cans and bottles for microbrewery and complete lines for filling of barrels.
SIMA – COMACO
Can seamers.
SIAPI
Blowers.