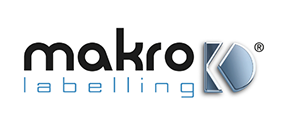 MODULARITY, FLEXIBILITY, PRACTICALITY.
These are the three key concepts that synthesize the style and philosophy of a dynamic company which has made technological innovation its strength. This is what the market requires and what Makro Labelling, currently an international point of reference in the field of industrial labelling machines for the beverage, food, home and personal care and pharmaceutical industries offers its customers.
The thirty years' experience of its founders, an extensive international sales network and a meticulous before and after sales service, combined with operational flexibility and the ability to innovate and anticipate the demands of a constantly evolving market, guarantee satisfaction of any labelling requirements.
Makro Labelling: Technology for great numbers
PRODUCTS
SELF-ADHESIVE LABELERS
ROLL FEED LABELERS