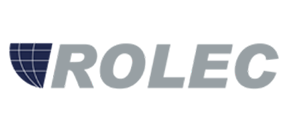 COMPLETE PROCESSING EQUIPMENT AND SERVICES FOR THE BREWING INDUSTRY.
ROLEC Prozess- und Brautechnik GmbH is a German company specialized in designing and manufacturing complete processing equipment and services for the brewing industry.
ROLEC brewing equipment is well known for its high value plants mainly in the craft beer industry. Its product range covers brewing equipment from raw material intake until finished beer.
PROCESS
HOPNIK: Hop Dosing System Rolec Hopnik®
FIRSTBREW: Highly compact brewhouse system featuring a working capacity of 20 HL (also available in 10 HL version).
AUTOMATION AND PROCESS CONTROL SYSTEMS: Thanks to beraBREW and BRAUMAT automation systems, our Brewing systems, provided by Rolec, combine easy operation and practical system handling.
COLD BLOCK TECHNOLOGY: Thanks to Rolec, CFT Group is able to supply supreme cellar technology systems.
PUB BREWERIES: Turnkey breweries specifically thought to answer the needs of medium production and small manufacturers.
BREWHOUSE TECHNOLOGY: Complete brewing systems able to fulfill different requirements and needs.