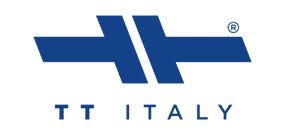 OFFER A LAST GENERATION PRODUCTION LINE.
We engineer and manufacture turnkey industrial Sponge Cake Lines. Our equipment is designed and built following our client's needs and requests for a tailor-made solution.
With TT Italy sponge cake line, you will produce tastier, softer and lighter products. All new technologies and developments of our R&D + I department are transferred directly to our clients to offer a state-of-the-art production line. A better and more efficient equipment will result in a taster and modern final product.
MIXING SYSTEMS (PRE-MIXERS – BUFFER TANK – TURBO – C.I.P. UNIT)
SPONGE CAKE LINE (TURBO MIXER – PRE OVEN – BAKING – COOLING – WORKBENCH – CUTTING – DECORATING)
CUPCAKE AND DEPOSITED LINE (TURBO MIXER – PRE OVEN – DEPOSITING – BAKING – COOLING – FILLING – DEPANNING – DECORATING – WASHING)
FILLING AND DECORATIONS
SPONGE CAKES
DEPOSITED CAKES
SAVORY SPONGE CAKE